The Beach House
Stevns Klint Beach House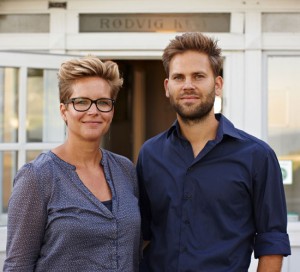 Klintevej in the small town of Rødvig on the southern tip of Stevns, was in the middle of the last century closely occupied by small pensions, where citizens from Copenhagen came to vacate in the charming town with the beautiful sorrounding nature and with The Cliffs of Stevns as a big attraction. The pensions closed later and became private residents.
In the begining of 2013 the owners of the well established Rødvig Inn & Seaside Hotel saw an opportunity to resume this type of vacation and bought the house at Klintevej 28 and renovated it totally. It has now become Stevns Klint Beach House. The Beach House is located with a view of the fields, Stevns Klint and the Baltic Sea and has with its lovely big garden, the many terrasses and the stairs to the beach a lot of oppportunities for outdoor activities.
Keywords for the pension is peace, silence, beautiful nature, stunning view and a simple but nice decoration.
Stevns Klint Beach House offers:
Double rooms
Single rooms
Family rooms
Large garden
Camp fire
Terrasses
Several common living rooms
Kitchenette
TV room
Washing machine and tumble
Locked room for bikes
Free parking for 10 cars
Always included:
Free breakfast plate served at Rødvig Inn  and Seaview hotel
Free coffee/tea
Free Wi-Fi
Free bed clothes and towels
Free cleaning
The house is ideal for biking and hiking tourists.
Ideal for larger groups (up to 25 persons), ex. courses, family get togethers. Rødvig Inn & Seaside Hotel will happily serve you our delicious food made from seasonal and local produce at the hotel.
Rent the whole Beach House

The whole Beach House can be rented for larger groups on day- or weekly basis.
Stevns Klint Beach House is unstaffed.
Check in and breakfast (and other added meals) is served at Rødvig Inn & Seaside Hotel.